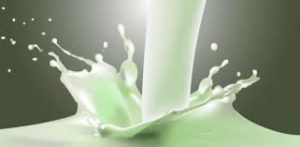 Oh, yes. It's true! marijuana milk is a thing now.
Milk isn't what it used to be… We used to get milk from cow, goats, camel etc as the dairy product — a whole range of vegan and lactose-free nut milks and other alternative products look and often taste like the original moo juice.
And now, branching out from cashews and almonds, cannabis is becoming the ingredient du jour to make vegan milk from.
Ingredients
6 grams marijuana
2 cups whole milk or heavy cream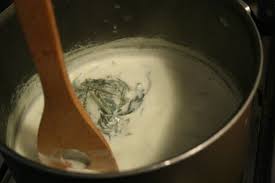 Directions
1. Heat the oven to 250°F|120°C. Spread marijuana out into an even layer on a baking sheet. Bake the marijuana, taking care not to let the marijuana go over 250°|120°C and burn (if this happens, you can lose potency). Bake for about 35-40 minutes, then remove from the oven and cool before grinding into a coarse powder. This decarboxylated weed will keep in an airtight container in a cool, dark place for up to 2 months.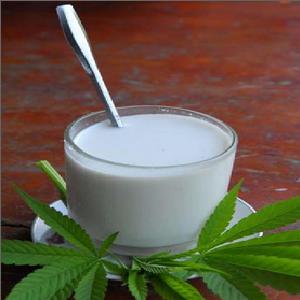 2. In a medium saucepan over medium-low, heat the milk or cream. Add the decarboxylated weed and cook, taking care not to let the temperature go over 200°F|93°C, for about 45 minutes. Remove from heat and let sit, undisturbed, for 10 minutes, before straining through a fine mesh-sieve set over a bowl. Press carefully with a spoon to extract as much oil as possible. The marijuana milk will keep, covered and refrigerated, for up to 8 weeks for 2 serving.